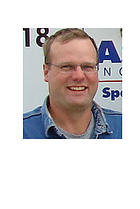 Craig Wildenberg
ASI Tank – Owner/Operator
Craig began working in the industry before he graduated high school. He worked for his father Earl, the owner of American Structures, Inc., which specializes in the design and manufacture of bolted stainless steel tanks.
Craig learned the business of tank erection from the ground up. He started his own erecting business, ASI Tank, in 2002.
ASI Tank Inc. is a company that specializes in bolted tank construction. "Tank construction" consists of everything from excavation, concrete foundation, flat work forming, erecting/placing the tank, cover/roof installation and maintenance. We install catwalks, platforms and various appurtenances for silo and tank structures.
Our 13 years of experience has been primarily working with tank companies, such as American Structures Inc. bolted stainless tanks, CST bolted glass lined and bolted epoxy tanks. ASI Tank has also erected structures for Conservatech, Geodome, Temcor, and Ultrafloat domes. We have retrofitted covers for welded tanks, water towers and concrete structures. The markets we serve are municipal, agricultural and heavy industrial which has lead us through most areas of the country.
We typically work as a sub-contractor on the majority of our projects. ASI Tank offers an experienced crew for erecting a wide variety of tanks, silos and covers. We can handle simple maintenance projects, intricate retrofits, in addition to erecting large diameter structures.
ASI Tank will accommodate many different types of sites, and maintains an excellent safety record.  ASI Tank Inc. is licensed and insured.